Launching an online casino means becoming part of the huge industry named iGaming. This global gaming community brings together casino operators, bookmakers, software providers and game developers, jurisdictional and financial authorities, marketers, influencers and players from all over the world. 
All these people speak different languages but regularly exchange experiences to keep the wheels of online gambling turning. This is why iGaming events are as relevant as ever and are back to square one amidst COVID-19 restrictions. 
Here is our line-up of the best iGaming conferences, exhibitions, and trade shows that you ought to attend along with tips on how to prepare for them.
TYPES OF iGAMING EVENTS
Casino and sports betting conferences serve as a directory of useful contacts among the land-based and online betting worlds. There are several types of iGaming events, and while they all share the same purpose – networking – the specifics vary. 
Event scale:

international and regional.

The audience for international gambling events can be quite large. Large-scale trade events often receive significant media attention and include prominent conferences and exhibitions like ICE, SiGMA and so on.Events held at regional levels usually focus on promoting a local gambling market, serve as a forum for regulatory discussions, and for the discovery of nuances of iGaming operations in a particular country. For example, when the market of Ukraine became regulated, the 2021 Ukrainian Gaming Week held a conference to address licensing procedures and guidelines.

While global events are useful for international networking and knowledge sharing, regional events are most often valuable for targeted research and market penetration.

Event format:

workshops, exhibitions (conferences).

During exhibitions, the main purpose is to stand out and make a bold statement about your company. iGaming brands use a variety of tools to accomplish the goal: in addition to comprehensive delivering speeches and presentations, teams develop unique stands, entertainment areas, and activation zones.Conferences are also valuable because they bring together iGaming brands from both the B2B and B2C worlds.

Workshops are mostly similar to exhibitions but are more practice-oriented with applied case studies and examples. To make their expertise more noticeable to competitors, casino operators, bookmakers and other gambling experts leverage their industry experience and highlight specific industry trends. For example, ICE 365, GLI iGaming Workshops, and Gambling Compliance Workshops.

Event focus:

regulatory issues, operations, affiliate marketing, payment processing.

This category is the most flexible since all the topics depend on market needs and the iGaming industry at large.Each group of events is dedicated to a certain aspect of online gambling and purposefully reveals strategies for better audience acquisition, licensing and effective cooperation with regulators, improved payment processing and other operational areas. Speaking of payments, сryptocurrencies have become an integral part of the online gambling industry, increasing the number of gambling options available to players.

As a pioneer in online crypto gambling, SOFTSWISS continues to stay on top of the state of crypto in iGaming. That's why, the team will participate in a number of events in 2023 related to digital currencies, including regulatory, operations, affiliate marketing, or payments-related iGaming events zoom in on a particular topic or vertical. These provide deep insight into one particular sphere of iGaming and are more tailored to those looking to delve into a topic on a more granular level.
Top 10 iGaming events in 2023
Here is a list of some of the most popular iGaming events which would be worthwhile for exhibitors and visitors alike.
ICE London 2023
Location: UK, London
Date: 7-9 February 2023
Event type: exhibition
Format: offline
Organiser: Clarion Gaming
Since its inception, ICE has been considered one of the premier iGaming events worldwide. Every year, Clarion Gaming brings together newcomers and industry titans for networking opportunities.
Despite all the predictions that the pandemic restrictions in 2022 would prevent offline meetings in full, ICE 2022 came up trumps. This year, the event will be even bigger: SOFTSWISS is among the 35,000+ attendees from 650+ brands registered to join. Professionals from the following fields will attend ICE London this year:
Betting
Bingo
Casino
Lottery
Mobile
Online
Payments
Social
Esports
Sports betting
Street
Furthermore, experts and conference organisers are emphasising the importance of this year's conference in reviving the land-based gaming industry, which has been suffering since the COVID-19 crisis erupted. This time, the ICE show may give a new lease of life to the entire offline sector as many offline operators and suppliers plan to return in 2023.
iGB Affiliate
Location: UK, London
Date: 8-11 February 2023
Event type: exhibition
Format: offline
Organiser: Clarion Gaming
No matter what technology trends are driving the iGaming industry forward, audience recruitment and long-lasting and reliable affiliate relationships remain a priority for any iGaming business seeking to remain competitive and profitable in 2023.
iGB Affiliate in London is an ideal opportunity to uncover the latest affiliate marketing practices and showcase your brand to affiliate partners – the key people in online casino promotion. The success of an iGaming affiliate program depends on brand reputation and personal interaction with affiliates, so networking at iGB Affiliate London is a great chance to make fruitful connections that will grow your audience and brand recognition.
EGR Power Latam Summit
Location: Argentina, Buenos Aires
Date: 28 February – 1 March 2023
Event type: summit
Format: offline
Organiser: EGR
Operators focused on Latin America in 2022, and this trend will only continue in 2023. Sports betting is perhaps the most prominent feature of this market, in which casinos, contrary to tradition, play a more complimentary role.
Is there anything else you should know about this rapidly evolving market? For sure. The exclusive Power Latam Summit will gather a cutting-edge community to discuss trends in technological development, player behaviour patterns, cryptocurrencies, and other hot topics for this year. Those who wish to take on the Latin American market in 2023 will have the chance to meet with senior gaming executives and establish fruitful connections.
SiGMA Eurasia
Location: UAE, Dubai
Date: 13-16 March 2023
Event type: Summit
Format: offline
Organiser: SiGMA Group
The SiGMA Group has launched a series of regional events, with its first event called SiGMA Eurasia targeting Asia.
Despite its huge potential, the Asian continent has been outside of gambling for a long time. Being a gateway to the tech-driven, booming Asian market, SiGMA Eurasia opens the golden goose region to all operators, B2B providers, affiliates, payment system vendors, and other iGaming businesses.
Although networking and making contacts are the main attractions of such events, the SiGMA Eurasia event also features several extra activities. For example, the SiGMA Pitch, with its focus on sharing expertise and supporting emerging brands, or the SiGMA Awards, which celebrate the leading iGaming brands.
Big Africa Summit
Location: South Africa, Johannesburg.
Date: 30-31 March 2023
Event type: summit
Format: offline
Organiser: Eventus International
The recent SOFTSWISS iGaming Trends Study states that the African market is one of the most promising in the coming years for online gambling. With a booming economy, developing telecommunications networks, and an increase in population interest, Africa is a target for many operators for 2023.
The 9th Annual Betting & iGaming Africa Summit will shed light on the details of the legalisation of remote gaming in South Africa, a highly anticipated topic in 2023. The summit focuses on regulation, payment processing, sports betting, crypto, and the overall gaming climate in the region.
Over 50 speakers, including investors, operators, regulatory consultants, and other experts, will help attendees gain a deeper understanding of the current market and emerging trends once remote gaming becomes legal.
SiGMA Americas
Location: Brazil, Sao Paulo
Date: 15-19 May 2023
Event type: conference
Format: offline
Organiser: SiGMA Group
It's no misnomer to call SiGMA one of the world's most popular iGaming conferences. It is a truly international event – a treasure trove of new products and contacts (a large proportion of participants are C-level or decision-makers).
iGaming industry leaders will once again gather in Brazil in 2023 to discuss this year's hottest topics. Regulators, gamification, and player experience enhancement are traditional topics for speakers, pitches, and discussion panels covered during the SiGMA Americas expo. Anyone planning their development and expansion to the local markets will find SiGMA and their regional events (held in Europe, Eurasia, Asia, Africa, CIS) invaluable for gaining relevant insights and contacts.
Canadian Gaming Summit
Location: Canada, Toronto
Date: 13-15 June 2023
Event type: summit
Format: offline
Organiser: SBC
It was an incredibly significant milestone for the iGaming industry in April 2022 when the Canadian province of Ontario made online gambling legal and regulated. As a result, many operators looking to open up new markets have chosen the Canadian market as an attractive prospect.
More than 2,000 delegates will gather in Toronto to discuss the impact of the Ontario market on the region, how to deal with the evolving market in light of regulatory changes and restrictions, building a loyal betting community, and more. As well as discussing traditional networking opportunities with market titans and newcomers, attendees will be able to listen to market experts and dig deeper into the casino sector (which is already well represented in the market) and the sports betting sector (which is relatively new).
iGB Live!
Location: Netherlands, Amsterdam
Date: 11-14 July 2023
Event type: conference
Format: offline
Organiser: Clarion Gaming
iGB Live! 2023 in Amsterdam is one of the industry's most vibrant, productive, and influential events. In the coming year, thousands of iGaming industry experts, consultants, affiliates, operators will meet partners and clients, make valuable new connections and understand where the industry will go.
As SOFTSWISS is always on the lookout for cutting-edge technologies, new business relations, and iGaming market development, the team counts among the brands that regularly attend the show with an extensive presence.
Operators who want to keep up with the latest technological advancements as well as discuss new regulations and payment opportunities, collaborations, and glimpse at some of the newest trends that are on the horizon should not miss the boat and join iGB Live!

What are the topics covered during this year's conference?
Google and iGaming
Online gambling ad restrictions
Mobile betting
Ontario jurisdiction
Gamification
And many more!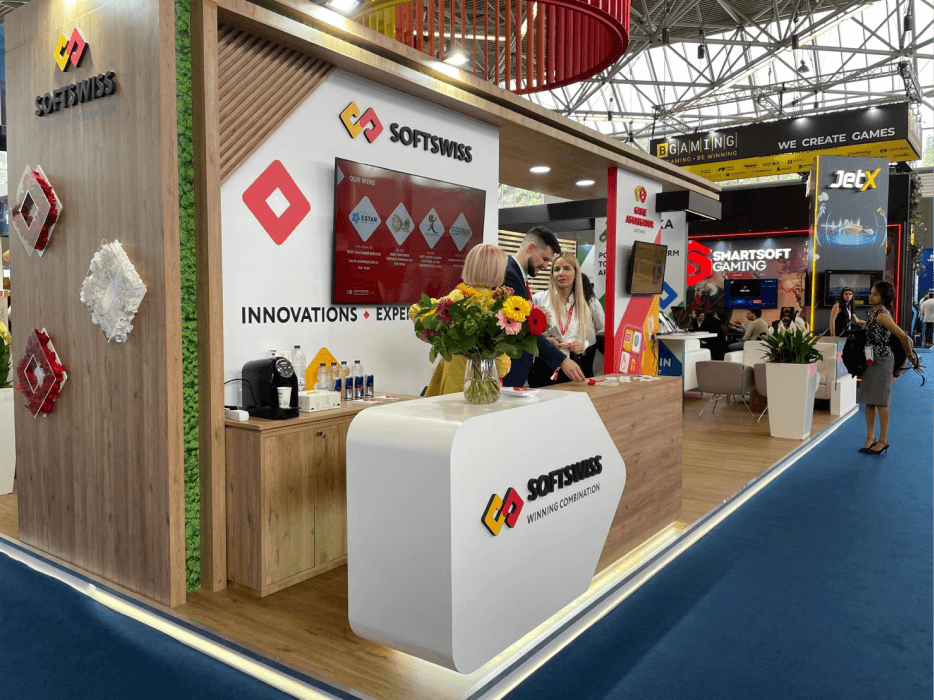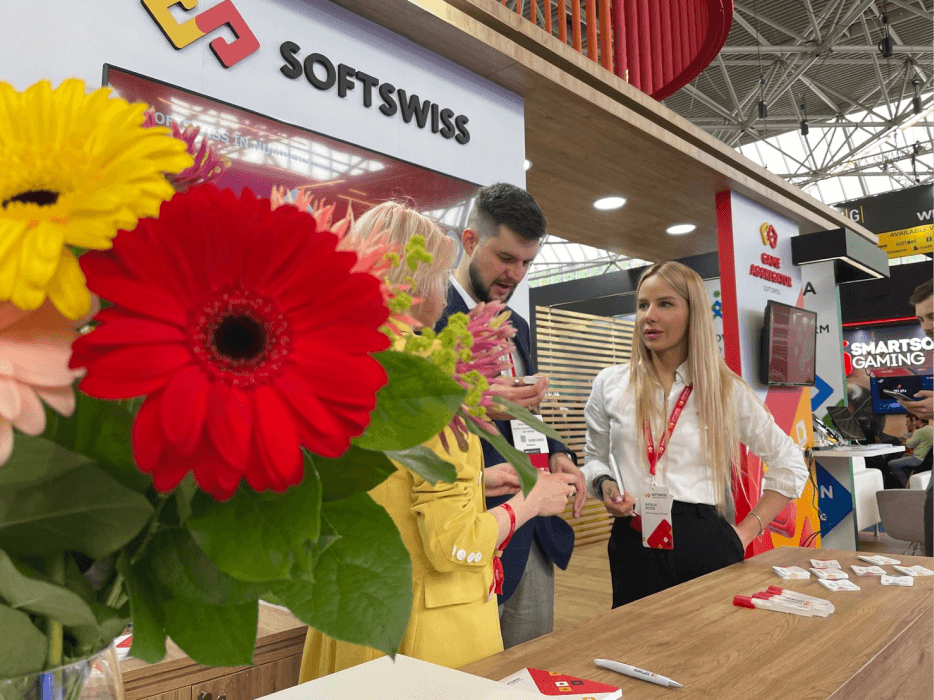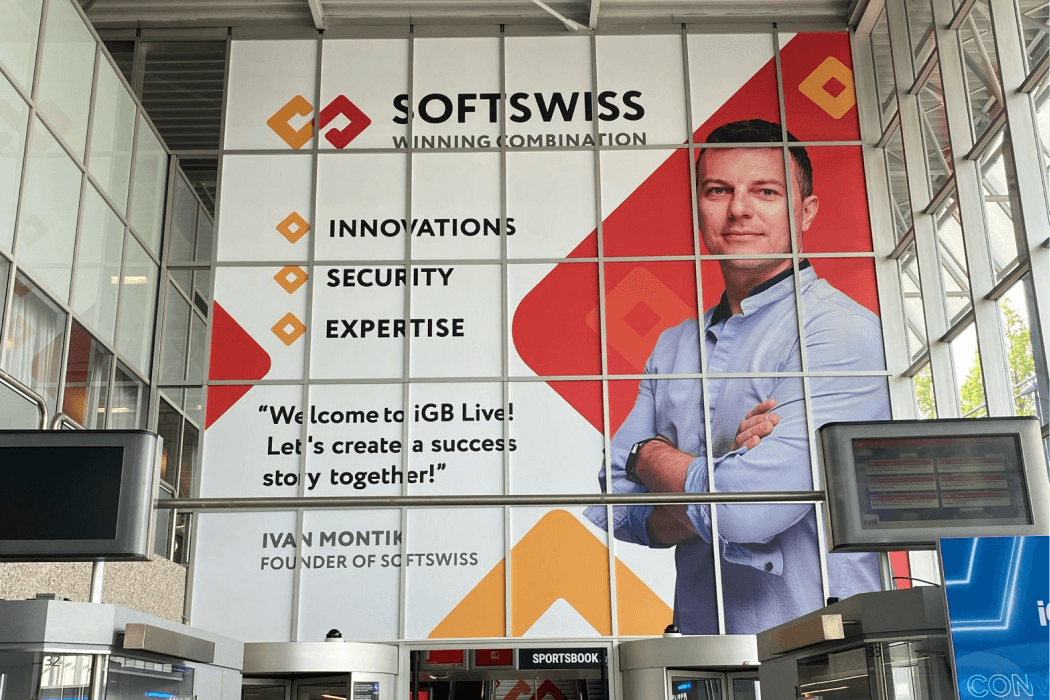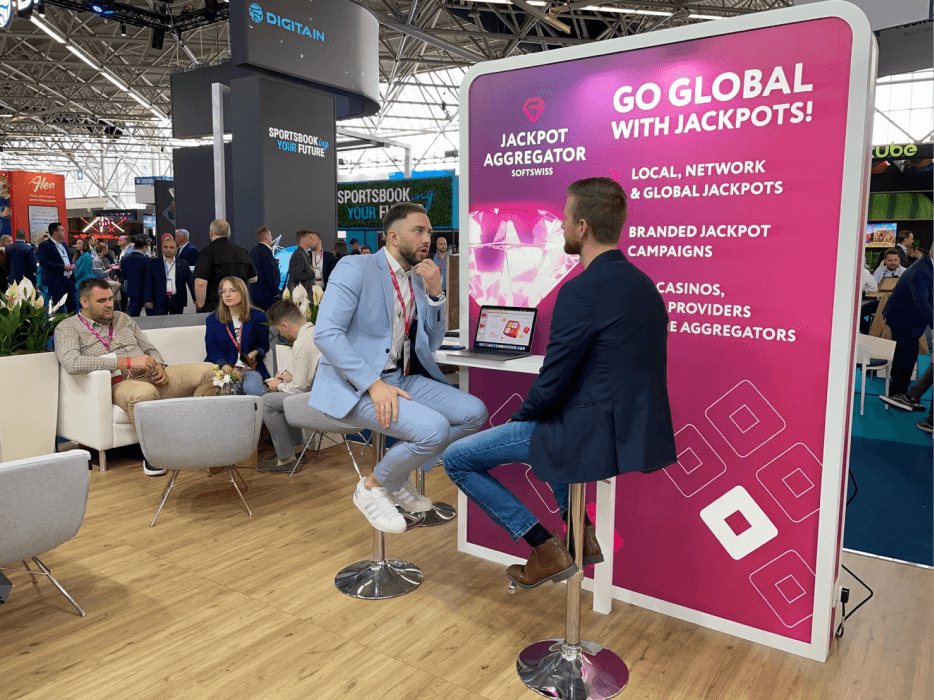 SBC Summit Barcelona
Location: Spain, Barcelona
Date: 19-21 September 2023
Event type: summit
Format: offline
Organiser: SBC
As the industry's leading event, SBC Summit Barcelona has made Barcelona the capital of the iGaming sector. Following its resounding success in 2022, the organisers are doubling the space, and this year the scale is staggering: 38,000 square metres will host 300 exhibitors, including the SOFTSWISS team.
More than 450 expert speakers will present at SBC Summit Barcelona, offering insights into a variety of business growth areas.

What niches will be represented in 2023?
Sports betting
Casino and iGaming
Payments and compliance
Affiliates, marketing, and media
Emerging tech, blockchain, and metaverse
A traditional highlight of the SBC Summit is the SBC Awards, which honour the most successful brands. In 2022, the SOFTSWISS Sportsbook, the solid software platform for managing bookmaking operations, won the Rising Star in Sports Betting trophy at the SBC Awards Latinoamerica.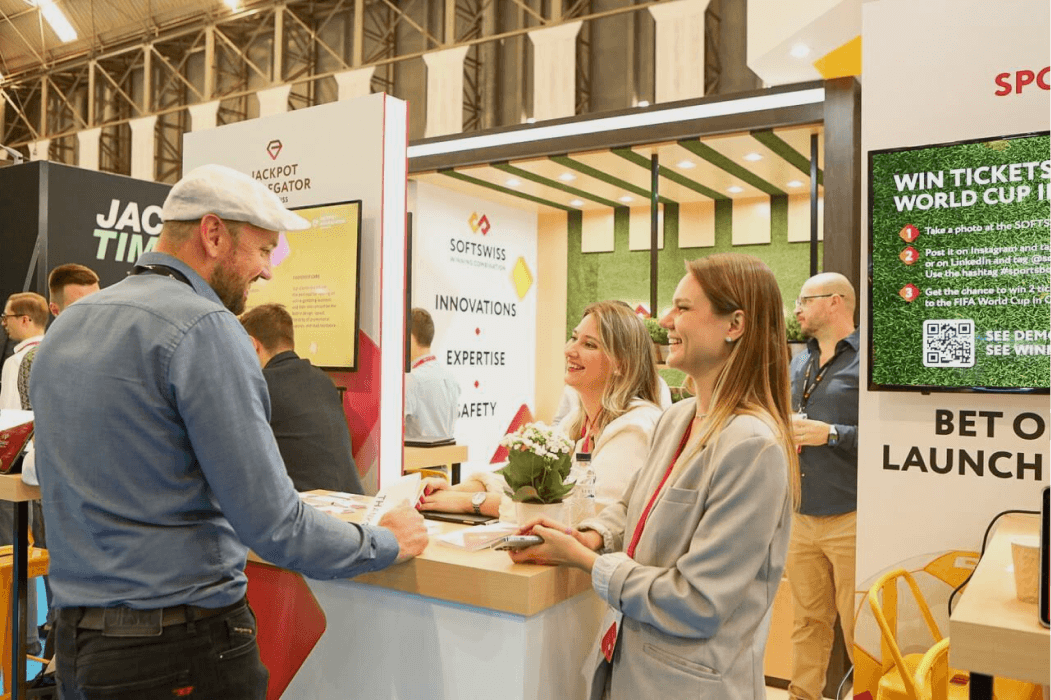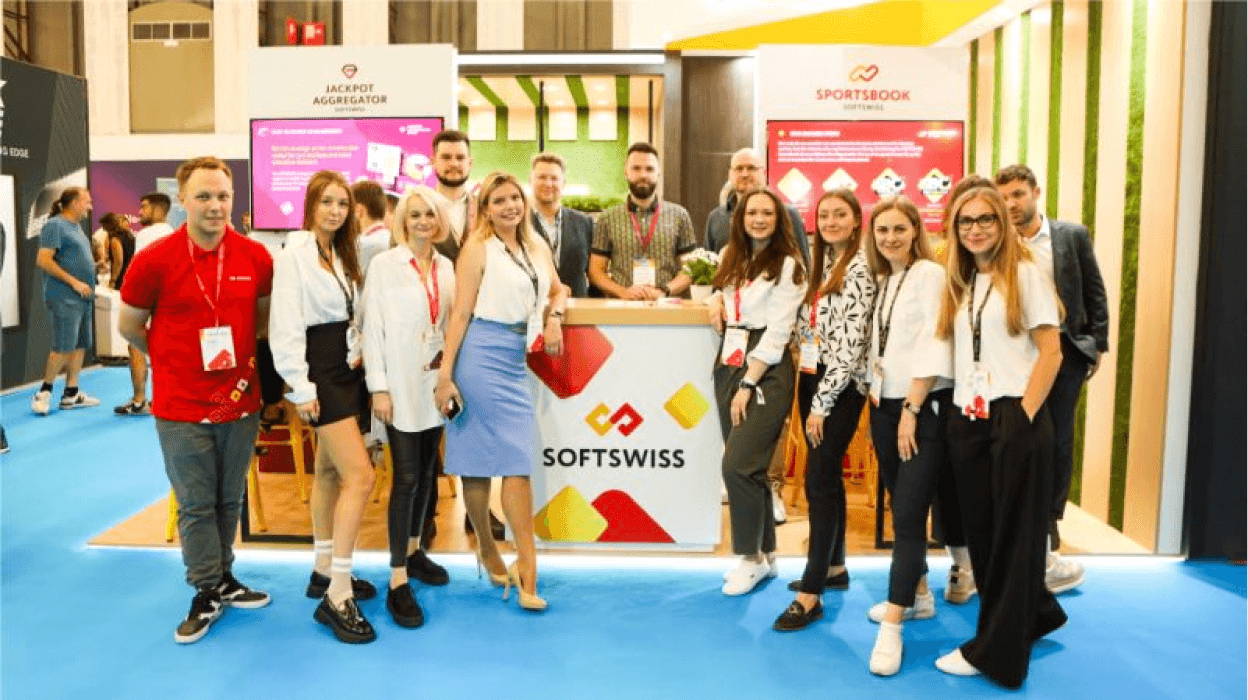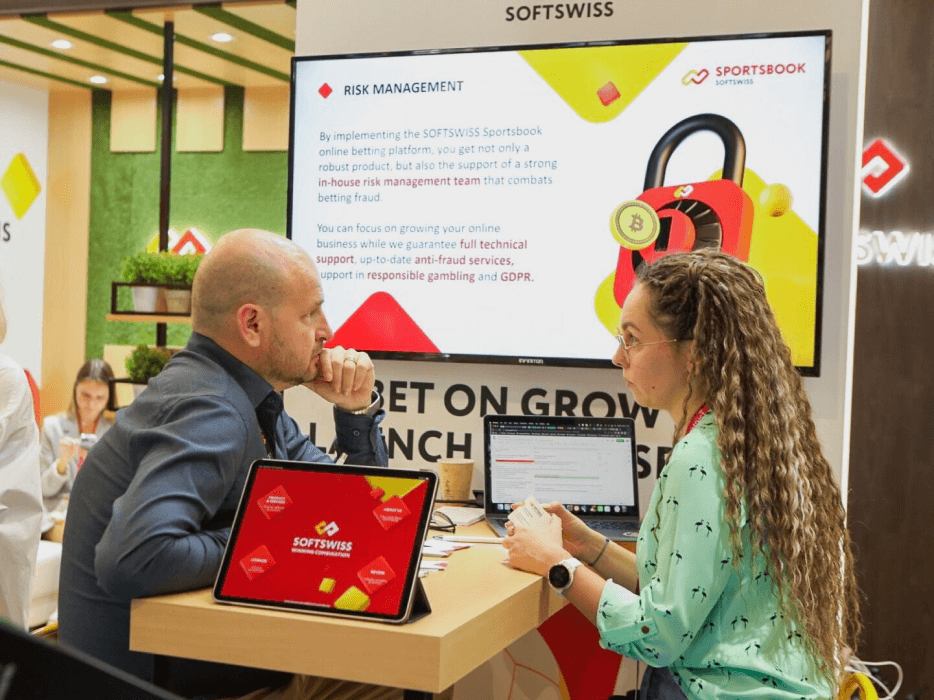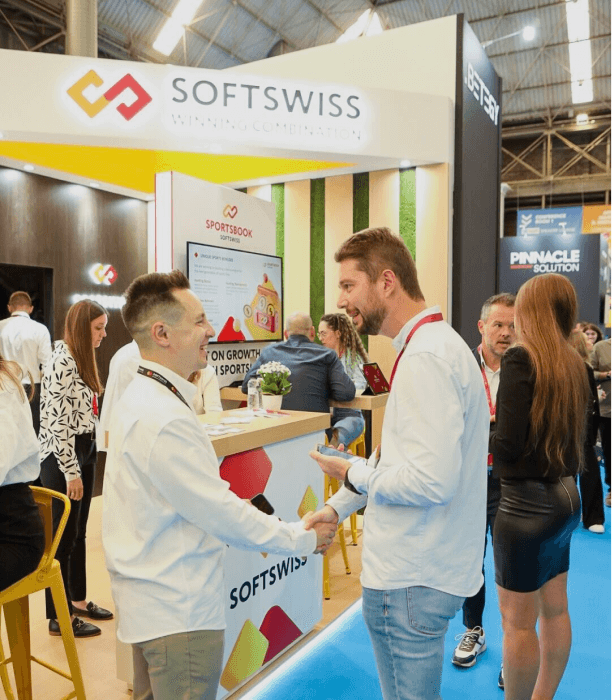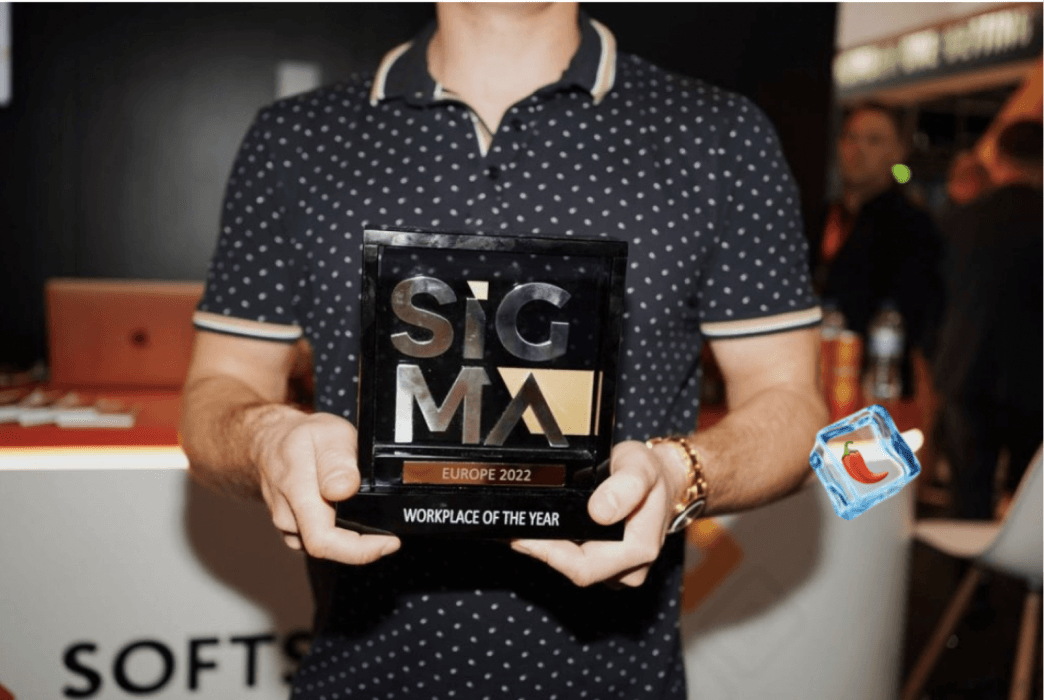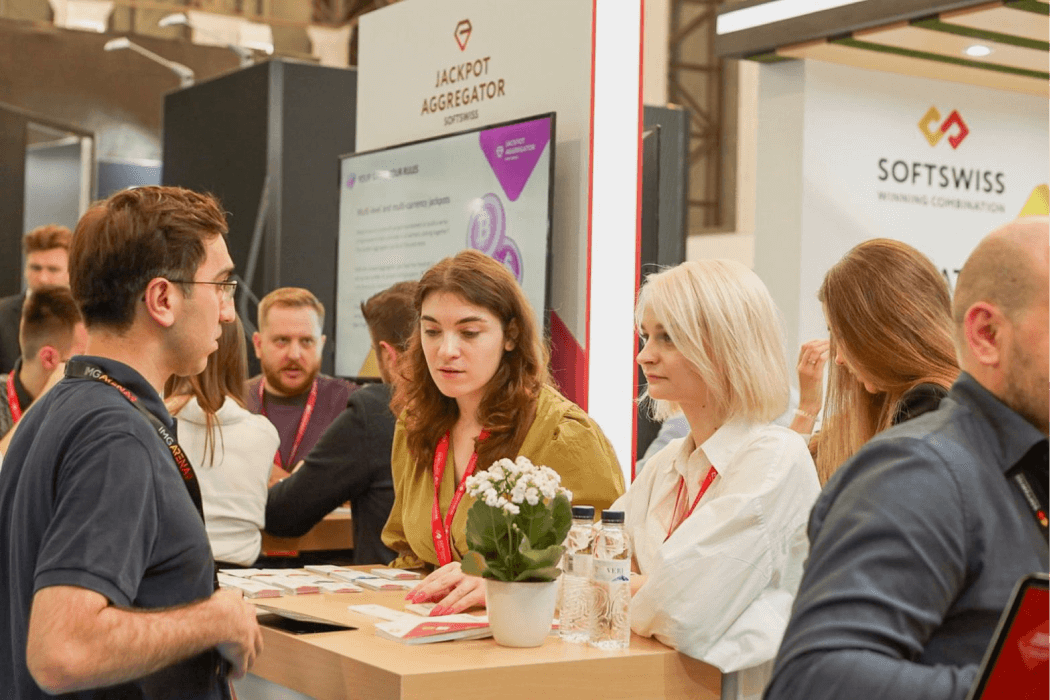 SiGMA Europe
Location: Malta, MFCC (North Gate)
Date: November 2023
Event type: summit
Format: offline
Organiser: SiGMA Group
When it comes to iGaming, all roads lead to Malta. SiGMA Europe is a fully-fledged online gambling ecosystem that brings together business, entrepreneurship, and iGaming. Most participants are online gaming operators, SaaS providers, and affiliates; the exhibition is not short on industry leaders as well.

In addition to market leaders, SiGMA benefits those just dipping their toes into the iGaming world. Traditionally, Malta's SiGMA hosts a pitch event where 10 budding iGaming brands will compete for mentoring opportunities from industry titans, media, and more.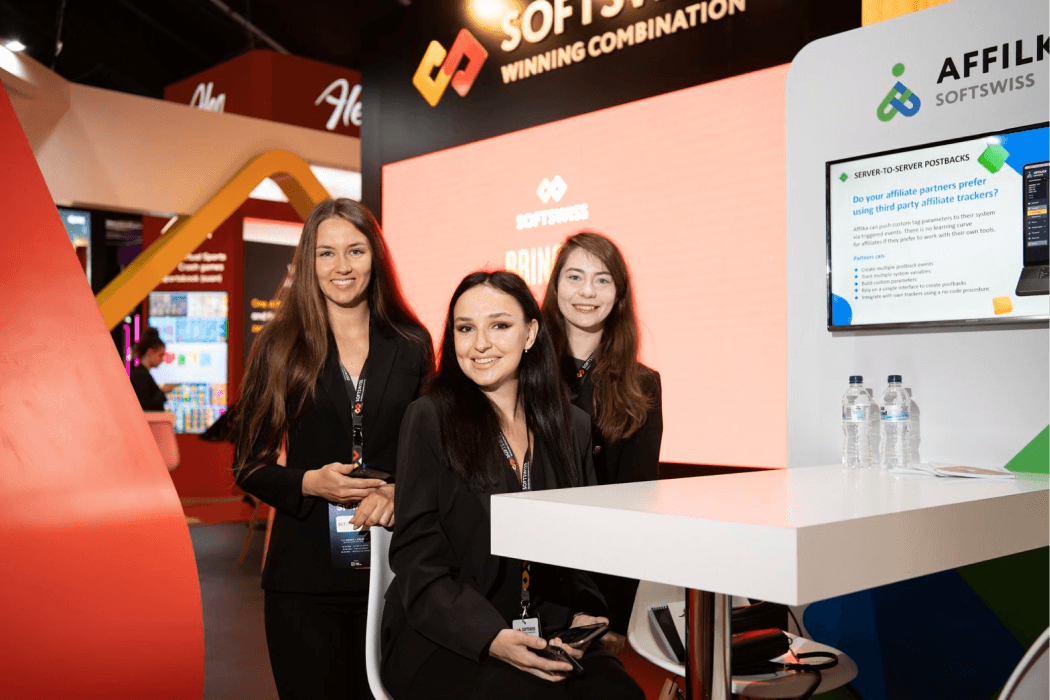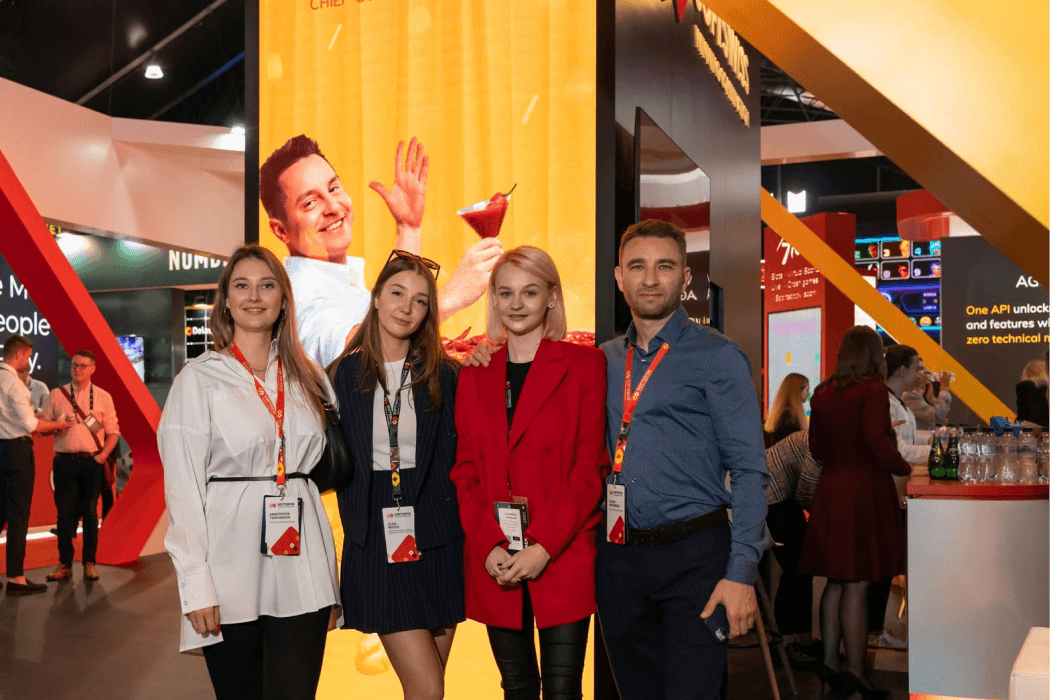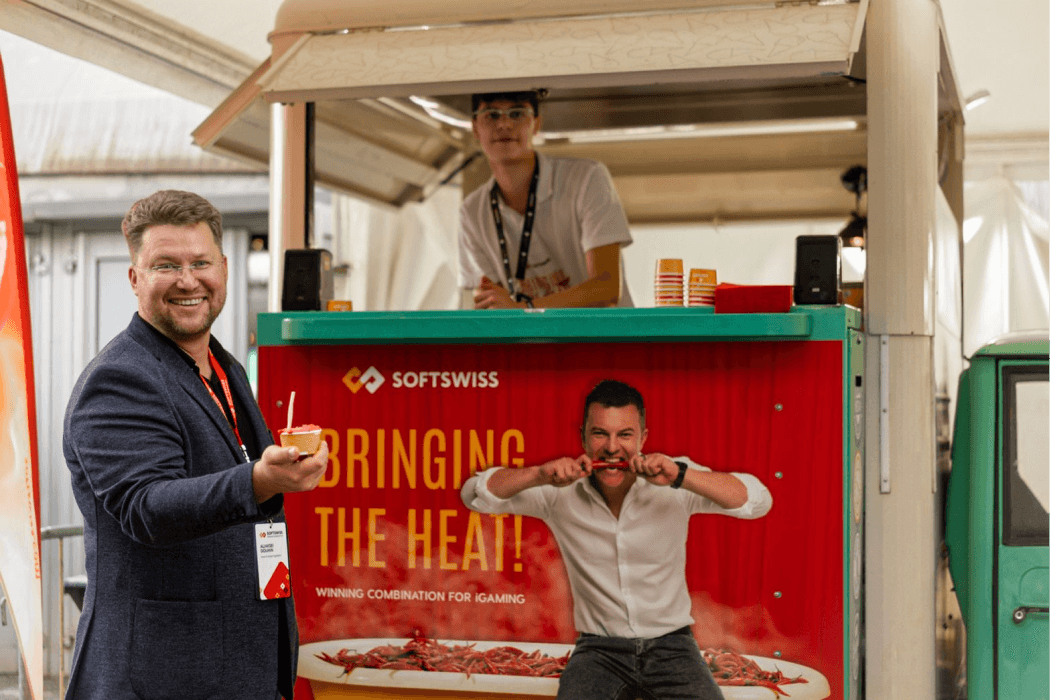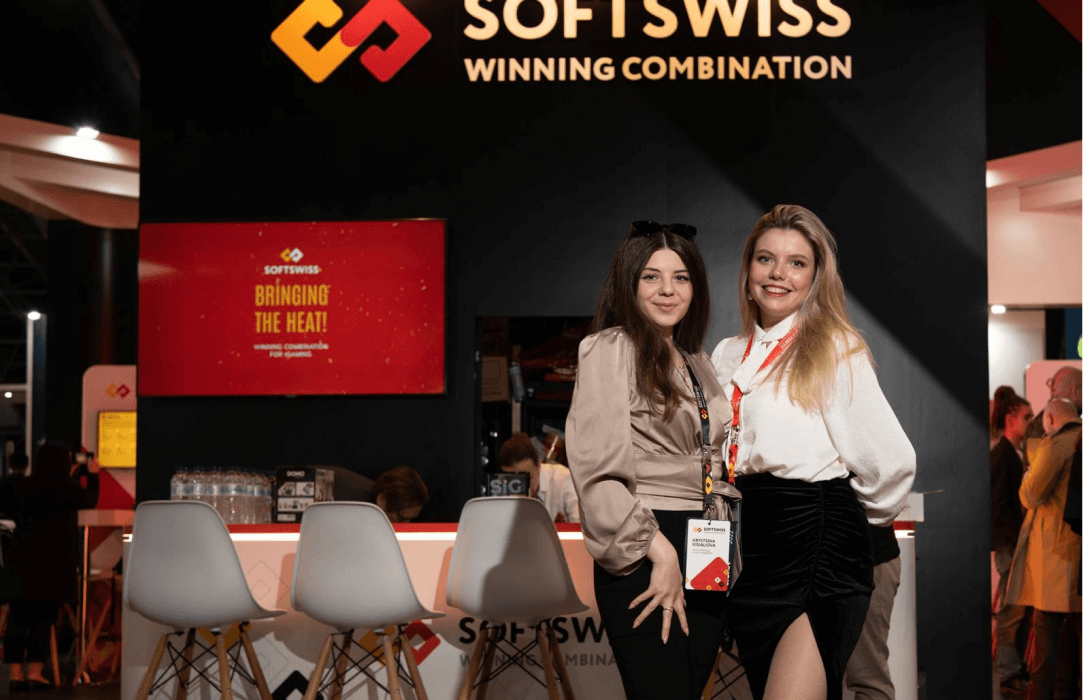 What to do at iGaming events
Annual iGaming conferences and exhibitions are significant industry events that cannot be missed or overlooked. A day feeds a year. Reaching event attendance goals requires proactive preparation. What might these goals be?
Lead generation 

Client loyalty maintainance

Networking with potential partners

Seeking investment and mentoring opportunities

Uncovering new business opportunities
What is the best way to prepare for an iGaming conference?
Establish an event calendar.

In the midst of a highly competitive environment, marketing is an investment in ensuring long-term brand viability. Take this into consideration while developing your calendar. Consider your business strategy and fill the calendar with events relevant to your current business goals (to acquire new audiences, boost brand awareness, practise new market entry strategies, etc.).

Determine the format for participation in each exhibition

. Exhibiting everywhere with a huge stand and a 100-person delegation is not necessary. A simple presence or having several representatives with brand merchandise will be perfectly enough for some events to check the trends and meet partners. Book the place and format of participation in advance, work out the logistics, and prepare all the necessary marketing assets (stands, presentations, business cards, etc.)

Determine the purpose.

This point is related to the previous one, but it is reasonable to highlight it separately: clearly define the purpose of the trip and explain the motivation to other participants. The purpose may be to meet specific partners offline, gather industry experience, find as many contacts as possible, or attend specific workshops. Having everyone focused on incentives will ensure the team works to their full potential without being distracted by unnecessary activities.

Prepare delegate calendars.

Before the event, every team member should have a clear understanding of their role in the upcoming event to avoid mishaps. Several team members can meet potential clients, while others attend workshops, acquiring experience they will pass on to their colleagues. Schedule meetings and workshops in advance on a calendar to reduce confusion.
The preparations are clear, but what about the event itself? How can operators maximise these few days? In short, now is the time to put introversion on the back burner and network. Meet some more detailed tips shared by the SOFTSWISS team below.
How to improve your casino or betting on sports conference presence?
Meet game developers, software and payment system providers. An iGaming conference is a great place to find dependable IT partners, so take advantage and reinforce your brand with enhanced payment processing, software service and direct contact with gaming content providers.
Find out what's new in the iGaming world: mobile casino, Bitcoin gambling, innovative game design, etc. Meet representatives of different gaming jurisdictions, learn about the latest iGaming initiatives, and discover the peculiarities.

Dive into marketing. In the world of iGaming marketing, there is always room for improvement and revision. Check out new trends in marketing and advertising, and determine which type of promotion could work best for your online casino. Be sure not to underrate affiliate marketing opportunities and sign new partners.

Join seminars and panels. The experience of attending seminars and interacting with the best iGaming experts is invaluable. Pick a relevant topic and generously share your knowledge.

Be a networker! The more people you know, the better your business does. Do not ignore the parties after the exhibition's official opening hours. In general, the atmosphere at such events tends to be friendly, so you can find yourself talking with C-level executives quite at ease.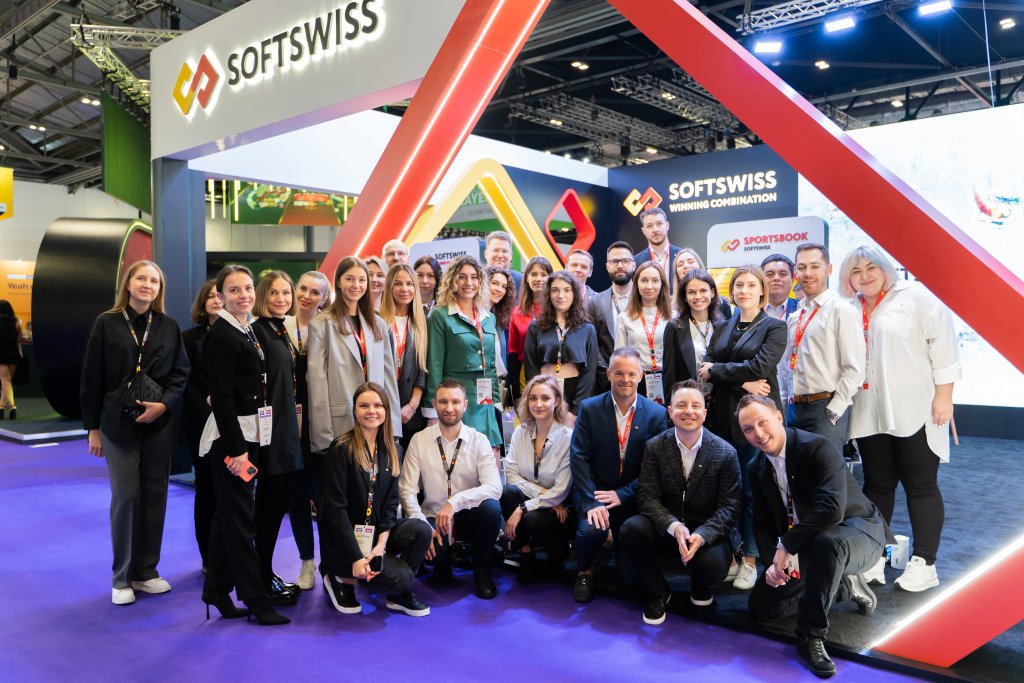 Meet 2023 head-on
The iGaming events are back in full swing. Choose suitable expos, invest in decent company and team representation and participate in global conferences. The efforts won't wait for results, and upon return, the team will be equipped not only with suitcases but also with a ton of new information to digest, leads to process, and business ideas to implement.