What Makes Ruby Distinct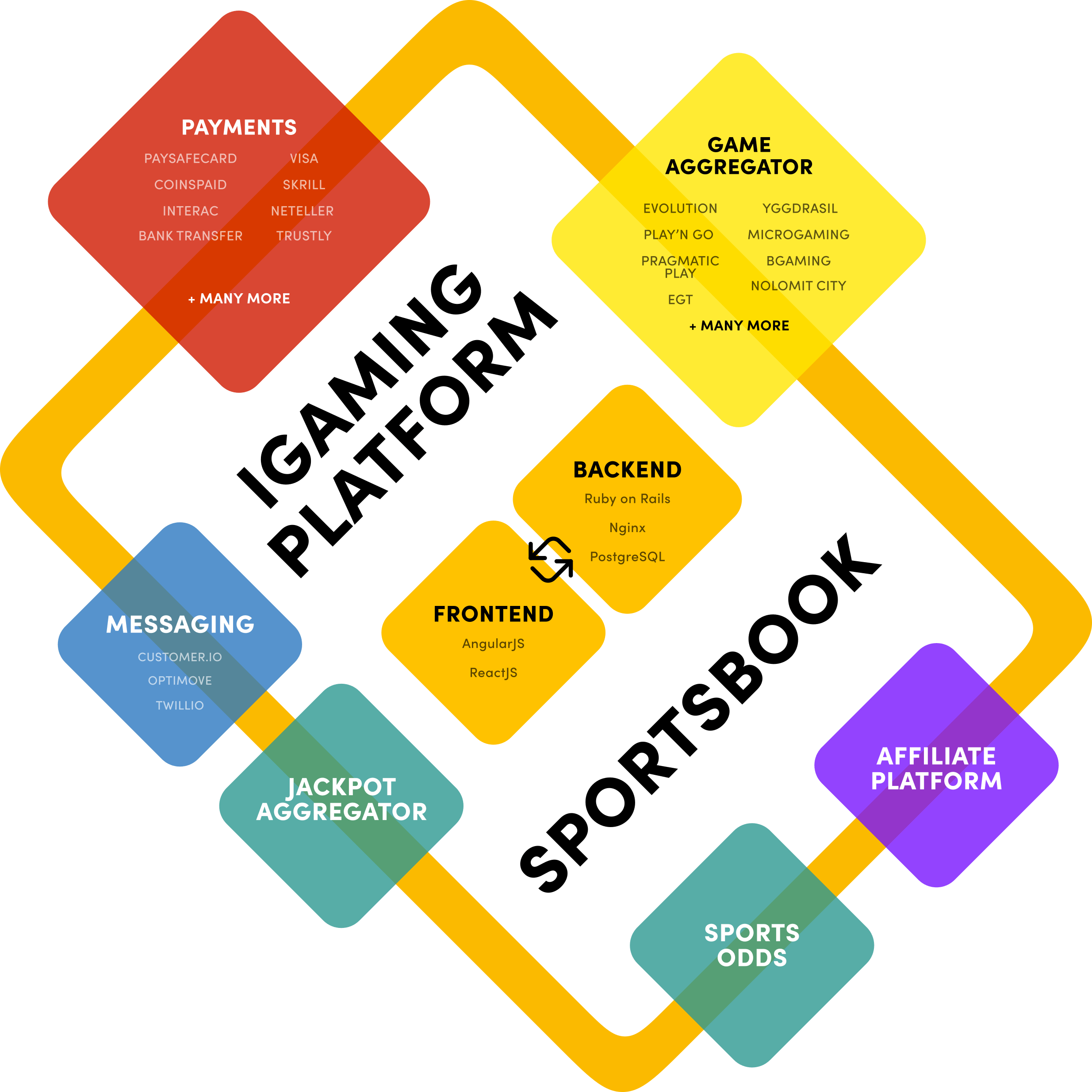 Ruby boasts a wide range of advantages when it comes to development for highload projects. Flexible syntax with minimal syntactic noise, functional and object-oriented paradigms support, thousands of tested third party libraries and highest scores in benchmarks put Ruby to the forefront of web development.
Ruby-on-Rails (RoR) is the framework chosen for our casino solution development. Developed by 37Signals and maintained by a worldwide open-source community, Ruby-on-Rails rocks because it allows developers to focus more closely on the business logic implementation.
Efficiency and stability of Ruby-based projects have been evaluated by such international giants as Amazon, Cisco, IBM, JP Morgan, NASA and Yahoo. Lots of rapidly-growing internet-based companies were built using Ruby-on-Rails, such as Scribd, Groupon or Basecamp. We are happy to join this good-looking company.
Our software relies on modern technologies of today, which lays a powerful foundation for the future and lets us implement all regular software updates in a lean, efficient manner.
Contact us
Qualified Development Teams
SOFTSWISS team possesses vast experience in the sphere of iGaming and eCommerce. We have developed numerous highload projects: not just online casinos, but also internet auctions of different types, affiliate programs, sports portals, and cryptocurrency exchanges.
The SOFTSWISS Team Offers
Technical knowhow from professional Ruby-on-Rails developers and profound knowledge of the leading software development tools and technologies. Our coders are superstars!
Understanding of psychological aspects of gambling, such as gambling addiction and other gaming-related issues
Knowhow in the area of security technologies and fraud protection systems, to guarantee that customer information is kept safe and is never shared with third parties
Specific knowledge of legal aspects of the iGaming business
We only employ qualified and experienced developers who go through a comprehensive hiring procedure consisting of several technical tests and personal interviews.
About us
Licences
For years of presence in the iGaming industry, SOFTSWISS gained serious experience in working with various gambling jurisdictions.
All Licences