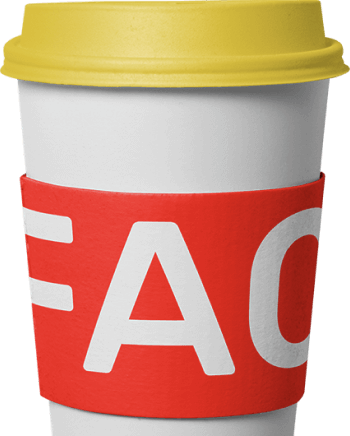 Frequently Asked Questions
Get quick answers to your most pressing questions with our FAQ guide.
Legal
You need professional certified software, a gambling licence and a range of merchant accounts for electronic payment transactions. You can find much more information on this vast topic in the Knowledge Base section of our website.
All personal information of casino players is owned by the casino operator at all times. Although the database is hosted and maintained by SOFTSWISS, we have a strict obligation not to disclose any personal information to third parties. Should the operator decide to switch to another casino software provider, we are obliged to assist them in transferring the player database. All of this is regulated by a formal agreement.
Software
In order to provide smooth and stable performance of your online casino, the software platform (backend) always resides on SOFTSWISS servers. The website itself (frontend) can be located either on your server or on ours.
Our online casino solutions support all major payment systems that are currently used worldwide. Our platform is integrated with a payments platform DevCode that brings under its roof such industry-leading payment systems as Neteller or Skrill as well as numerous region-specific payment processors, like Scandinavian mobile payment solution Zimpler or LATAM-facing AstroPay. Naturally, we support transactions via credit and debit cards (Visa, Mastercard, UnionPay and more). We can integrate any specific payment option on demand.
Definitely. Please contact our managers for games and backend demo.
For automatic games such as slots the standard payout (the amount returned by the casino to players) is usually set at 95-98%. The 2-5% is the expected casino advantage. For card games in which results also depend on players' skills the payout varies, and the casino profit per player may be much higher. Please feel free to learn more about
casino game providers
whose games we deliver.
The system ensures smooth gameplay with up to 500 bets per second. However, this number can be increased in case of a huge player base.
Our software is delivered in English by default and is localized into more than 15 other languages at the moment, with more to come. Among such localizations are German, Spanish, Portuguese, Swedish, Finnish, Russian, Chinese, Japanese, Turkish, Indonesian, etc. Website content however should always be translated by casino operators.
Our product is certified by iTechLabs, one of the most reputable software certifying agencies in the world. The software is based on Ruby-on-Rails and Go, the technologies which allow for high security and scalability. We are the only company on the market using this innovative technology for casino platform development. Finally, we have an impressive track record: our software is successfully used in dozens of web projects around the world and handles over 20 million bets every day.
Workflow
Generally it takes about 3 months to start a casino. However, in case of specific requirements and need of deep customization, the whole process may take longer.
The easiest (and highly recommended) way to start an online casino is our
White Label casino solution
. It covers all the aspects necessary to launch an online gambling business: software platform, online casino games, website design and development, gambling license and payment gateways, hosting and technical support. The White Label casino is actually our most popular solution package.
We can supply 11,800+ games from over 170 game providers separately. If you would like to have just the games for your existing gaming website, they all can be easily integrated into an operational online casino or sportsbook through a single API. We call this
SOFTSWISS Game Aggregator
. Please contact our managers for details.
We do offer internal marketing services, which means we work with existing users and concentrate on
player retention
. We assign a marketing manager to your casino who creates a promotional bonus strategy, develops a VIP program, assists with email campaigns. Such marketing services go at extra cost. Player acquisition on the other hand is always the responsibility of the casino operator. Among the common methods of driving casino traffic are affiliate marketing and media buying.
We are very flexible here. You can either use our template design or our team of designers can create a custom website according to your individual preferences. As an alternative, you can build, host and support the entire frontend part of the project completely on your side.
As soon as you purchase our online casino solution, you will be assigned a personal Account Manager available for any questions you may have related to the software setup and operation. Besides that, as part of all solutions we provide permanent technical and hosting support. As an additional service delivered at an extra cost, our specialised team can take over
live support for your casino players
.
Like almost every online casino software provider, we charge a certain % from the revenue on a monthly basis for the use of the software, technical support and hosting. Please note that if you hold your own gaming licence, there is a licensing fee paid to the jurisdiction which issues this licence.
Ready to start but didn't find all the answers?
Contact us and get a personal consultation
Contact US
Consider our newsletter for more updates
This site is registered on
wpml.org
as a development site.