At the end of September, SOFTSWISS took part in SBC Summit 2022. Barcelona gave a sunny welcome to the company's representatives who confidently say it was one of the best exhibitions they have attended.
It was the first time SOFTSWISS participated in the SBC Summit event with an extended team and a stand. During the two days of the exhibition, our stand was a meeting point for current and potential clients actively engaging in discussions. As SOFTSWISS CCO Max Trafimovich notes, the Business Development team held more than 150 meetings with potential partners over two days! Such attention and activity prove that the SOFTSWISS brand and its products are not just well known but are also trusted in the industry.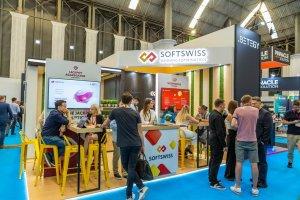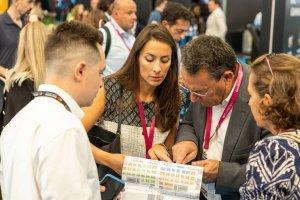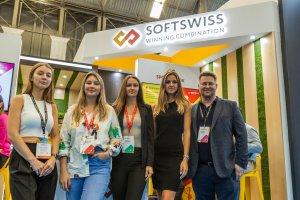 Andrey Starovoitov, Co-CEO at SOFTSWISS, opined that SBC Summit 2022 in Barcelona managed to bridge the iGaming markets of Europe and Latam, which was evidenced by a  plethora of meetings with key representatives and industry leaders from the Latin American region. The language of the hosting country also played an important role.
"At the event, we saw that the industry interest in our products is extremely high. The focus was on the Sportsbook Platform, and it was rated positively by visitors in Barcelona. Their recent integration with the Game Aggregator will enjoy demand on the market. We also note a growing interest in the  Jackpot Aggregator as an innovation, clients are ready to use the product to engage and retain online casino players," – said  Andrey Starovoitov.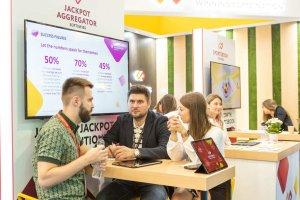 He also added that the SOFTSWISS Casino Platform is attracting enormous interest at the LatAm market, with excellent prospects for development there. Having a wide range of features, the product is very competitive and stable, it takes the lead as a quality service provider. And these are the vital factors for LatAm leaders to rely on when choosing online casino platforms.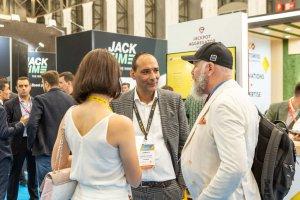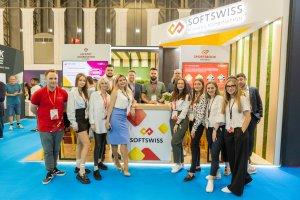 "We hope that SBC Summit will develop and expand in the future. The event has great potential, and we would like to see more stands, partners, and other iGaming industry players at this exhibition. We will attend the next event and we are very grateful to the organisers and the whole SOFTSWISS team for the great preparation and involvement!" – says Co-CEO SOFTSWISS, Andrey Starovoitov. 
To feel the atmosphere of SBC Summit Barcelona 2022, watch the videos from Day 1 and Day 2.
SOFTSWISS is soon to participate in the closing exhibition of the year – SiGMA Europe – held in Malta on 14–18 November, 2022. Stay tuned!