SOFTSWISS STATE OF CRYPTO IN Q3 2022
Crypto market indicators in Q3 promise hope for recovery following a downturn in Q2. Is iGaming on the same path? Take a deep dive into accurate stats on over 600 online gambling brands and discover crypto insights for the third quarter of 2022 with the newly released State of Crypto report.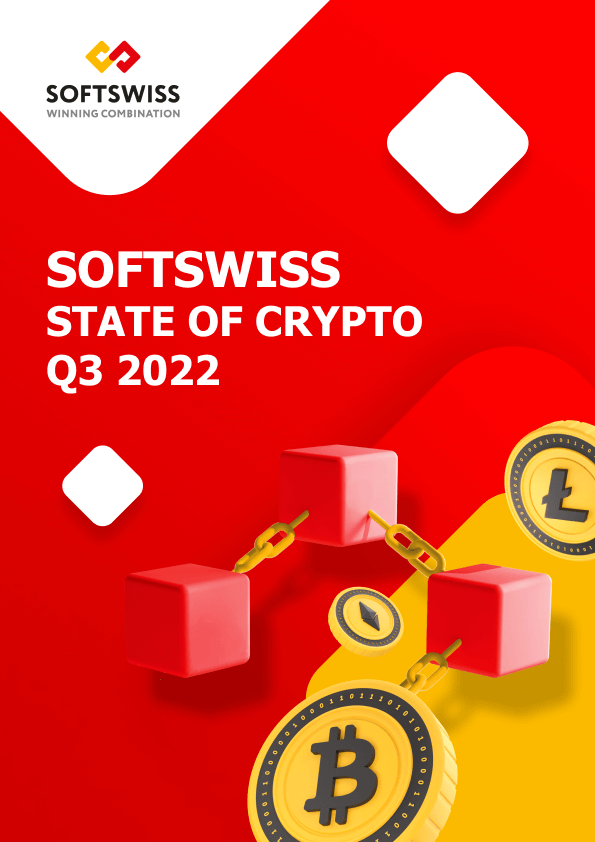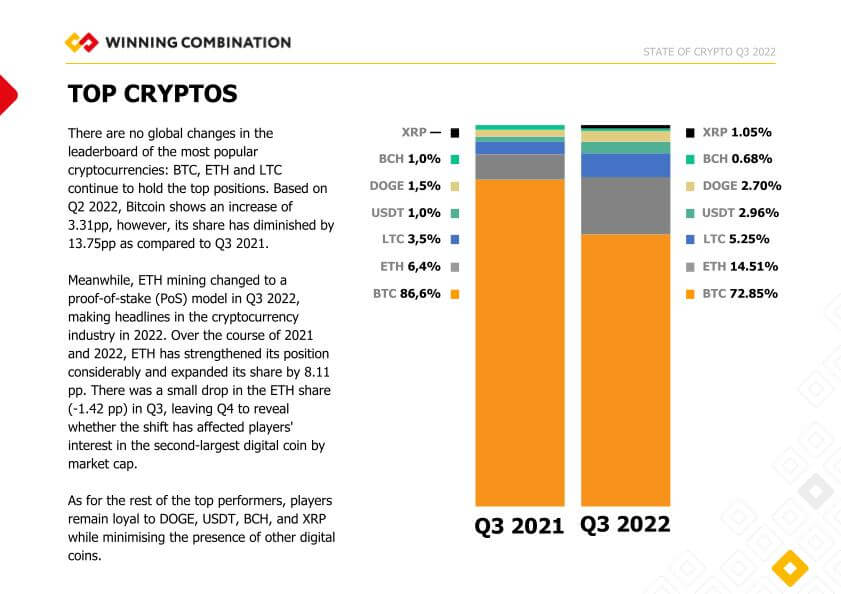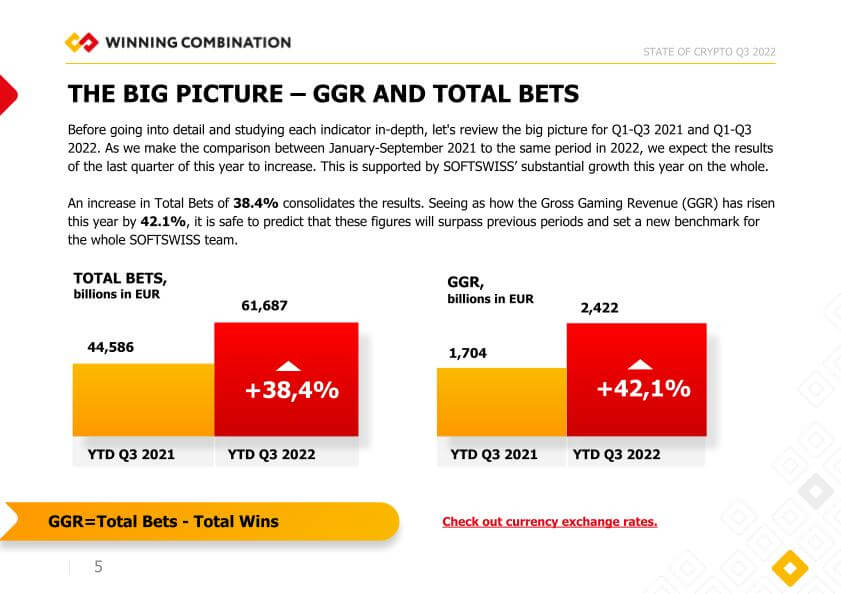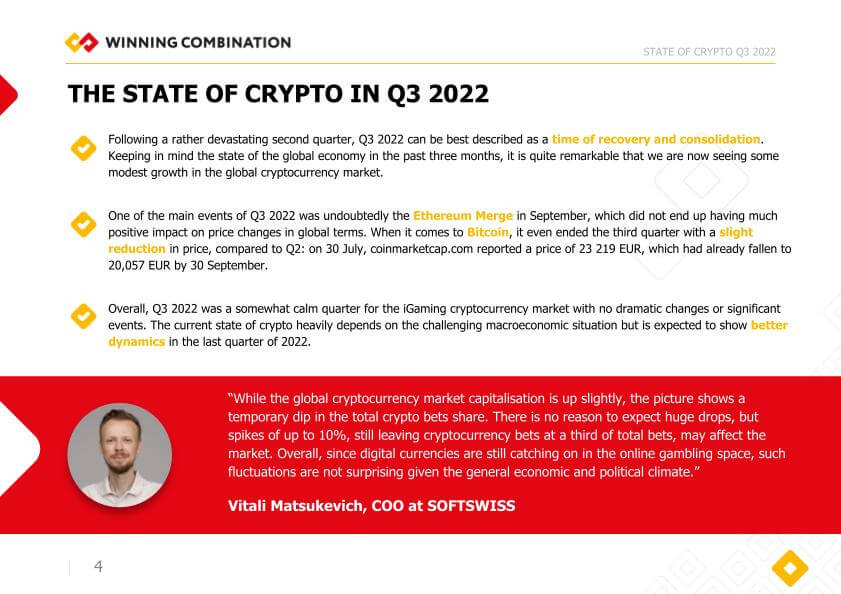 WHAT WE COVER
Over the course of several quarters, we have examined the role of cryptocurrencies across the SOFTSWISS client base. Our new report investigates Game Aggregator and Casino Platform client data on a month-on-month and year-on-year basis.
The new Q3 report provides GGR, Total Bets, and Total Crypto Bets values along with a comparison of the share of fiat and crypto bets. With the Ethereum Merge being one of the most high-profile events in the cryptocurrency industry in Q3, the top-performing cryptocurrencies are of particular interest this quarter. Check out the report to find out whether the Merge has affected player interest in ETH and how coin positions have changed.
See the latest research from SOFTSWISS to discover what games crypto-oriented players prefer, and which game providers lead the way.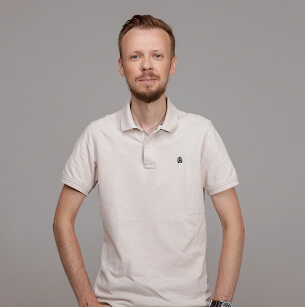 A WORD FROM OUR EXPERT
In Q3 2022, our team and clients continue to focus on cryptocurrencies. Globally, the shift in the crypto share is particularly interesting. Both players and operators have come a long way since virtual currencies first appeared. The use of cryptocurrency in iGaming is just beginning, and fluctuations are expected under present economic and political conditions. What's important is that demand is not diminishing.
Vitali Matsukevich, COO at SOFTSWISS
Stake.com
Integrated with the SOFTSWISS Game Aggregator
One of the market leaders, Stake.com has a solid reputation and a large gaming community that enjoys both crypto- and fiat-based games. Using the Game Aggregator to grow the brand game collection allows it to appeal to a wide range of players by presenting hundreds of games across all popular genres.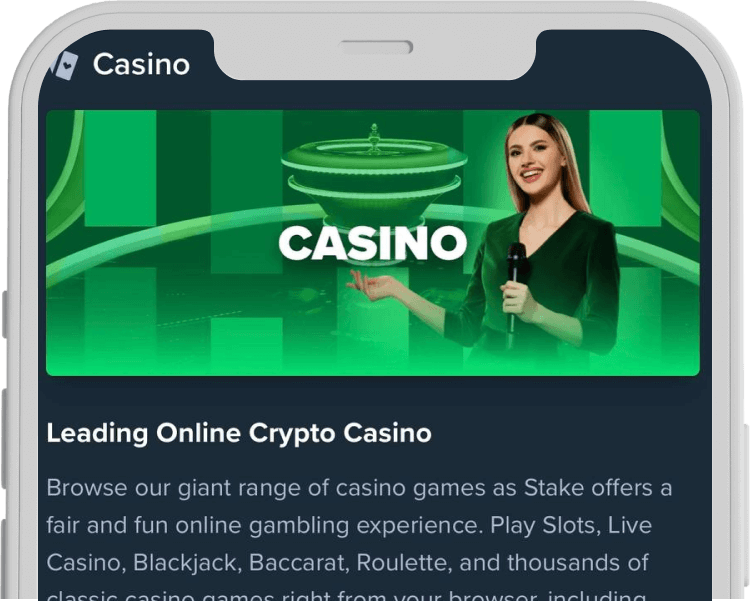 BC.Game
INTEGRATED WITH THE SOFTSWISS GAME AGGREGATOR AND AFFILKA
The community-driven crypto sector probably hasn't met a player unimpressed with BC.Game. A project, which entered the market in 2017, BC.Game is growing its player base with the Affilka affiliate management platform and rewarding its player base with new games delivered by the Game Aggregator and its content partners.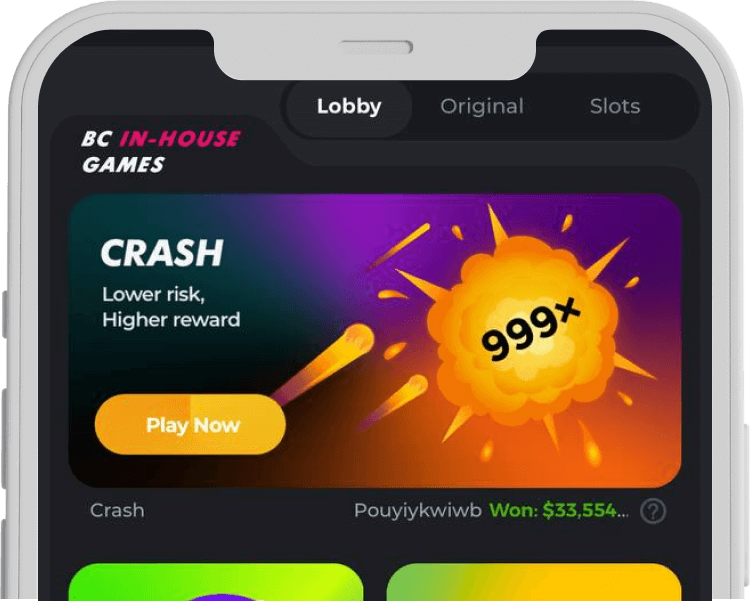 Rollbit.com
INTEGRATED WITH THE SOFTSWISS GAME AGGREGATOR
Rollbit.com is a full-fledged cryptocurrency brand offering not only a crypto casino but also a sportsbook and an NFT marketplace. Through integration with the Game Aggregator, the Rollbit team provides distinctive game titles complemented by promotional activities from game providers.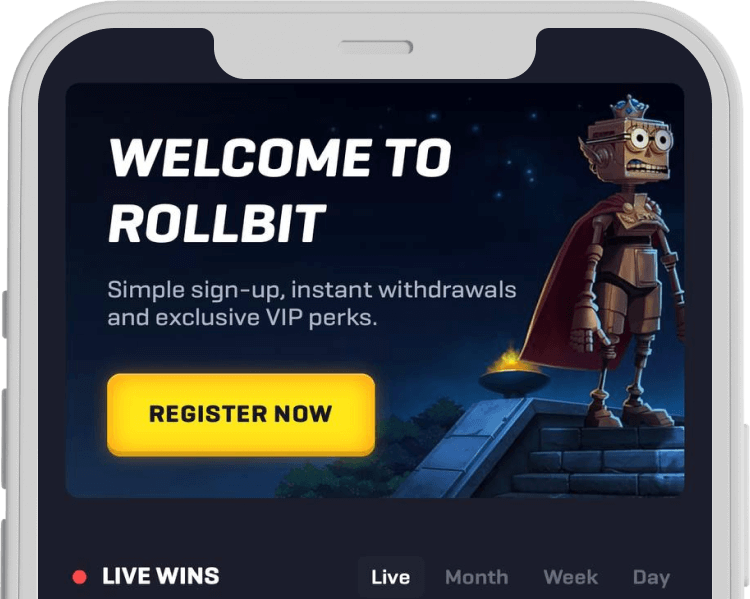 This site is registered on
wpml.org
as a development site.