Fill out form to book a meeting
Meet us and discover great iGaming software over 3 days of ICE London 2023
ICE London 2023 will be the biggest offline event of the industry that kicks of the year for SOFTSWISS.
This will also mark the first time SOFTSWISS attends the event with its largest stand yet.
Join us for three days of networking, discussions, and new feature announcements at stand N8-231.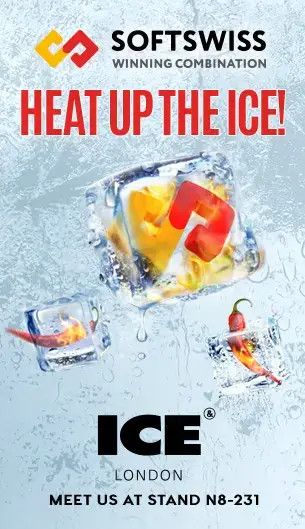 WHAT YOU CAN EXPECT?
Come by stand N8-231 (North Pavilion) at ICE London to speak with our team of experts. Moreover, this year guests will have the opportunity to meet with our payment gateway partner – FinteqHub. The stand will be adjacent to that of SOFTSWISS and will provide ample networking and discovery opportunities.
Visit our stand to discover how you can give your players more satisfying, lucrative, and efficient player experiences.
We hope to see you there. ICE London is hosted at ExCeL London
from 7-9 February 7-9, 2023.
We welcome back ICE London
For us, participating in the industry's biggest event is significant. We will be there to impress and surprise the iGaming community with our blazing offers for 2023. SOFTSWISS will not only present its innovative solutions, but will also showcase the expertise of its employees. We are sure that ICE London will be a remarkable experience. We invite all our partners and potential clients to the SOFTSWISS stand!
Andrey Starovoitov, Co-CEO at SOFTSWISS
LET'S MEET AT ICE LONDON 2023
Fill out form to book a meeting
This site is registered on
wpml.org
as a development site.